The Gulf Coast Regional Medical Center Nurse Navigators are patient educators and advocates, care coordinators, system navigators, and community ambassadors on a mission to improve the care experience for each patient.
Our Nurse Navigators are focused on patients with cardiovascular, oncology, women's health, and obesity-related health issues.
Our Nurse Navigators are a support system for the patient and his/her family at a critical time – after diagnosis and through treatment – and serve as a "gateway" to Gulf Coast Regional Medical Center services.
Navigate patients through the diagnostic evaluation
Educate and support each patient empowering them to make informed treatment decisions
Remain a support system throughout the patient's cancer treatment
Meet Our Nurse Navigator
Kay Hankins, RN | Oncology & Women's Health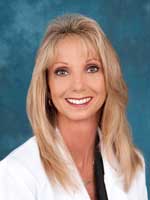 Kay works with the radiologists/women's imaging specialists, pathologists, surgeons, oncologists and Ob/Gyn physicians, and other specialists to meet new patients diagnosed with breast cancer and other women's health issues.
Kay Hankins, RN
(850) 747-7730
kay.hankins@hcahealthcare.com