Why settle for an ounce of prevention, when H2U can offer you so much more!
Living a healthier lifestyle is easier when you have the support of like-minded people. At H2U, that's exactly what you'll find – active, engaged members who never take good health for granted.
Join H2U today, and you become part of this special group that enjoys:
Member health portal with timely articles, health trackers and much more.
Award-winning newsletters
Quarterly, award-winning magazine delivered to your home
Prescription discount cards
Online shopping and travel discounts
Dental and eyecare discount plan
Cafeteria discounts
VIP hospital privileges
Invitations to hospital-sponsored activities
Ready to join? You can sign up today at H2U.com for an individual membership — only $20 a year.
Two-year individual membership and household memberships for couples joining together also are available from the hospital using a paper application. Either option is just $35.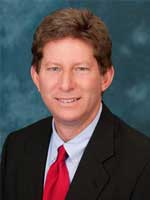 Rod Whiting
H2U Director
"H2U is for adults of all ages. Our benefits, programs, and discounts are designed to meet the interests of young to senior adults."
The H2U team at Gulf Coast Regional Medical Center
Rod Whiting, H2U Director
449 W. 23rd St
Panama City, FL 32405
(850) 770-8133
Email
Debra Jennings, RN, H2U Coordinator
449 W. 23rd St
Panama City, FL 32405
(850) 747-7858
Email
Upcoming Events
Aug. 19, 2015 11AM-12:30 PM H2U members, Lunch Bunch at Shaddai,
1109 W. 19th St, Panama City, FL, no registration needed, no charge
Aug. 25, 2015 8AM-9AM H2U members breakfast with speaker,
no registration needed, no charge
Oct. 9, 2015 11:15AM Lunch Cruise on the Betsy Ann Riverboat,
Call 747-7176 for more information and registration, Cost $25 includes lunch. Please bring a friend.
Newsletters
2014
2013